Quote
how tall is hany anyway he looks shorter than priest
Oh, Hany is short. I think something like 4'11". Ok, just kidding - ok, perhaps the same size as Lee or a little taller. Here are some pics of both of them from the Ironman Pro.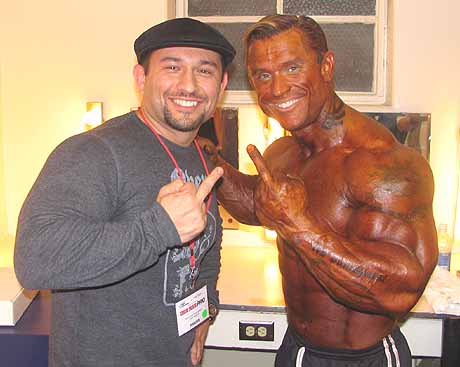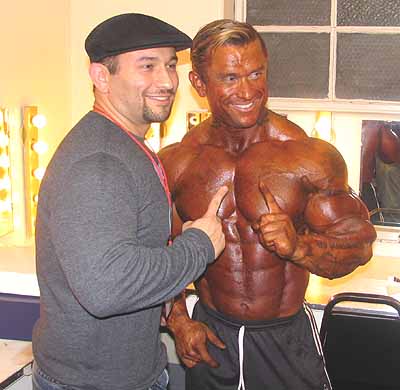 Quote
The friend who refers to Ronnie as an "Ebony Mountain of Muscle."
I think Ron Harris will verify that Hany didn't say that, someone else wrote that caption. Ronnie and Hany are friends, and Hany has made some very big deals for Ronnie, including helping with the BSN deal.
Quote
Roxi... hmm.. Don't quite remember how she looks buddy...
Met both Roxi and Mike at the Ironman Pro - nothing bad to say about them. They have their rules and community there, and I respect that. Don't like it - don't go there. But stop complaining about it.
Quote
All I can do is verify that he's not ever been banned and that he logged in on the 15th to read the board. We have no reason to ban him.
Not sure about this one, but there is a different between going to a site, but not being able to post.
As for trainers and advisors, many competite pros and amatuers works with them. For motivation, for another look at yourself that can give you a unbiased look, and so on. As for Hany, while he can get a little excited once in a while, he definately has a very good track record on a variety of athletes in the last few years. And yes, he has competed before in a contest.