2010 NPC Excalibur – December 4th
The 2010 NPC Excalibur Bodybuilding, Figure and Bikini Championships, a National Qualifier, is just one week away, and it is going to be a most excellent contest, with possibly 200+ competitors. It is the final NPC contest of the year here in Southern California, and we will be there covering the event!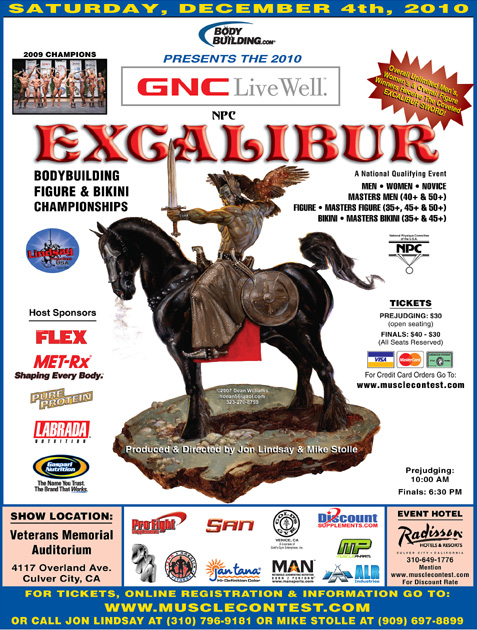 Prejudging is early for this contest, it starts at 10am, while the finals beging at 6:30pm. The contest is in Culver City at the Veteran's Memorial Auditorium. For more information, go to www.musclecontest.com. We will see you there!