2011 NPC Nationals in Miami, Florida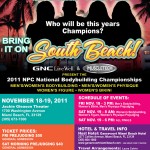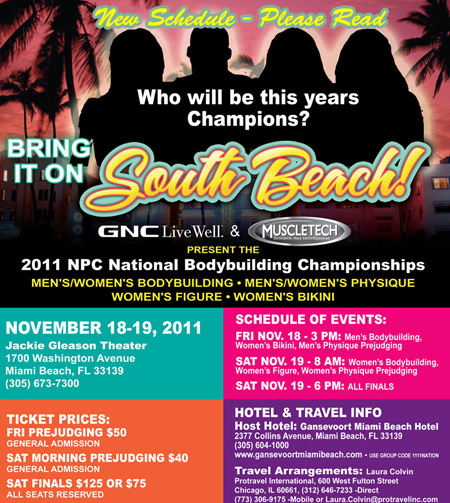 The 2011 NPC Nationals is going to be a contest for the record books. With an incredible venue, to an incredible city, right in South Beach (or Miami Beach), who doesn't want to visit this resort island a week before November. This is the last chance of the year for some of the best NPC competitors to become an IFBB Pro, and a lot of them are coming to town.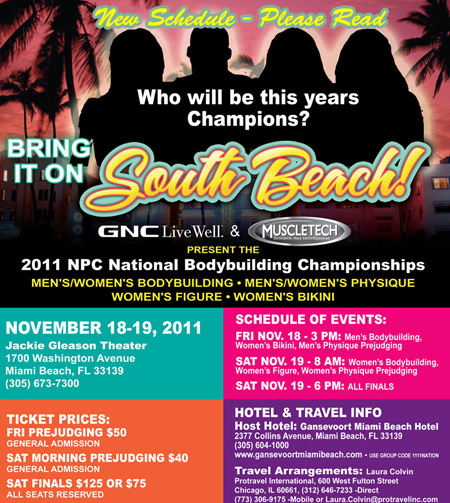 Prejudging actualy begins on Friday at 3pm at the Jackie Gleason Theater on Washington Avenue, with prejudging continuing on Saturday morning at 8am. All finals will start at 6pm on Saturday evening.
Most competitor check-ins will be on Thursday at the Gansevoort Hotel on Collins Avenue. This year, the contest will feature Men's Bodybuilding, Women's Bodybuilding, Bikini, Figure, Men's Physique and Women's Physique.
We will be there covering the action, and all the latest updates!