Generation Iron – a new bodybuilding docudrama coming soon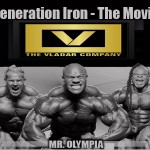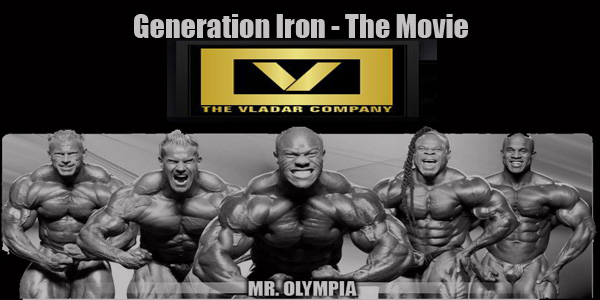 American Media Inc. has partnered with writer/director Vlad Yudin and producing partner Edwin Mejia of the Vladar Company to produce and direct a bodybuilding docudrama titled, Generation Iron. They will follow the world's top seven bodybuilders as they fight to bring home the 2012 Mr. Olympia title.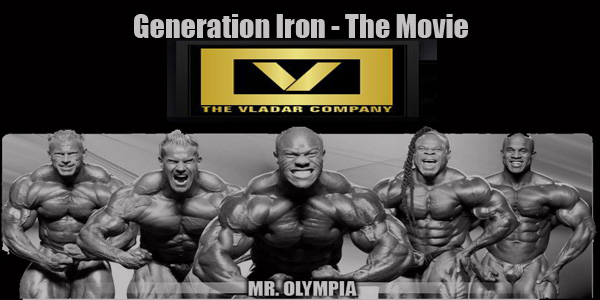 Yudin is slated to direct and co-produce the film with Mejia, along with executive producer Jerome Gary (who produced Pumping Iron), executive producer Damon Bingham (Tyson), executive producer David J. Pecker, Chairman and CEO of American Media, Inc., and executive producer Jim Manion, NPC President and IFBB Pro League Chairman.
This film will take an unflinching look into the widely misunderstood world of bodybuilding. Filming was slated to take place in mid-July and the cameras will travel from Brooklyn, NY to Gold's Gym in Venice Beach, CA, to document the lives of each athlete as they prepare for the "Super Bowl" of bodybuilding. The docudrama will star bodybuilding legends Phil Heath, Kai Greene, Branch Warren and Dennis Wolf and will follow the lives of the athletes as they push their bodies to the limit while preparing for the Mr. Olympia stage at Orleans Arena in Las Vegas.
This is one of many projects in the Vladar Company's busy 2012 development slate, including the recently announced collaboration with Arcana Comics for the adaptation of the sci-fi graphic novel Head Smash and the paranormal thriller Catskill Park.
Director/Producer Vlad Yudin says, "There hasn't been a film dedicated to an in-depth and honest look at the sport of bodybuilding since Pumping Iron, and a lot of things have changed since the 70s. The goal of the film is not just to show the grueling training but the individual sacrifice and immense character these athletes have. Just like the sport they are often misunderstood and I'm hoping to give them a platform to express themselves." Yudin, who founded the Vladar Company in 2008 along with partner Edwin Mejia, is best known for writing, directing and producing Big Pun: The Legacy (2008), the critically acclaimed biopic about legendary rapper Christopher Lee Rios. In addition, Yudin directed, produced and penned the script for Last Day of Summer (2009), starring DJ Qualls (Hustle & Flow) and actress Nikki Reed (Twilight).
"This film will provide one-of-a-kind insight into the very essence of competitive bodybuilding by following today's premier athletes as they prepare for the greatest title in this sport, the Mr. Olympia. Audiences will witness firsthand, what it takes to compete at this level and there is no doubt that new legions of fans will be inspired by the dedication, heart and will of these amazing, larger-than-life individuals. Since taking over production of the Mr. Olympia and the leading industry publications FLEX and Muscle & Fitness magazines in 2004, American Media Inc. has changed the face of the sport forever, bringing it to the masses while still retaining its core audience. We are proud to be partnered with the Vladar Company to make this groundbreaking documentary for the next generation and help take bodybuilding to even greater heights." David J. Pecker, Chairman, CEO, American Media Inc.
"Every now and then, a movie comes along that influences the public in ways that no one could have imagined. Bodybuilding has been waiting a long time for this moment, but the fact that this film is happening right now, when the sport is more exciting than ever, makes it the perfect time. And the athletes starring in this film are living proof that there are no boundaries to what the human body can achieve. The IFBB Pro League and the NPC have helped turned bodybuilding into a global phenomenon and we are honored to be a part of history in the making as American Media Inc. and the Vladar Company pay tribute to this sport that we so dearly respect and love." Jim Manion, IFBB Pro League Chairman, NPC President