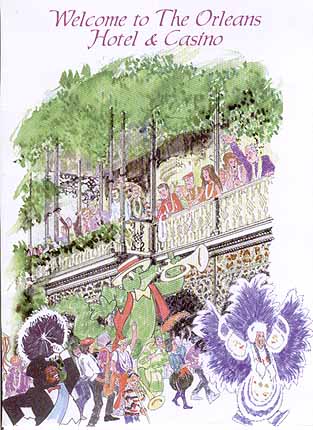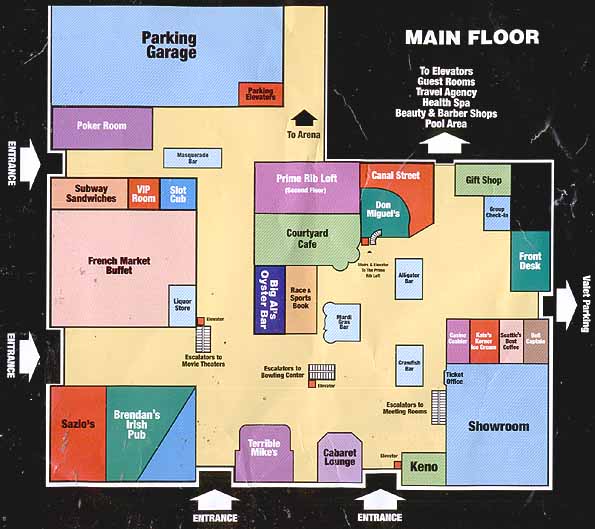 Map of the Orleans Hotel, and where everything is in the hotel. They have their own liquor store, ice scream stand, coffee shop, an Irish pub, a Prime Rib restaurant, the Canal Street diner, the Courtyard Cafe, the French Market buffett, Big Al's Oyster Bay, Sazio's Italian, Subway Sandwiches, and more.
Map of the second floor. There are three parts, each is accessible via its own escalators or elevators. The first area is where the Theater is, which features 18 screens, and also where the child care and arcade is. The second are is where the 70 lane bowling alley is. And the third area, which is the important one for the Olympia, is where the press conference and Meet The Olympians will be, in the Mardi Gras Room. This is also where the meeting rooms are. The VIP Award dinner will not be held at the hotel, it will be held in special room at the Arena.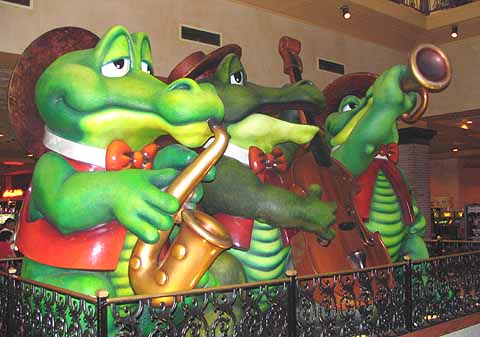 These big guys are just playing the jazz all night long.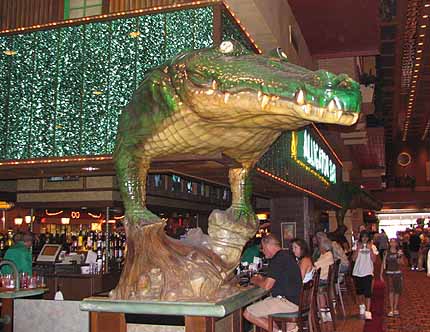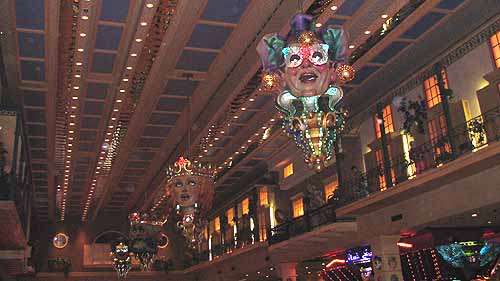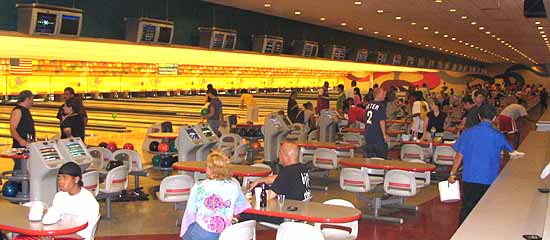 I just had to see what a 70 lane bowling alley looked like. Beleive it or not, Saturday night at 12:30am, it was completely full.