Top six competitors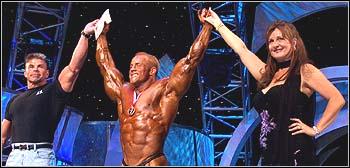 Craig Titus received 6th, and $6,000 from Jan Tana.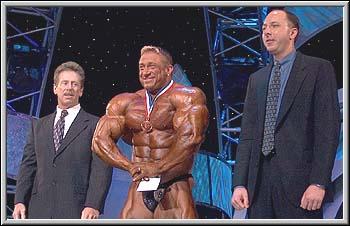 Markus Ruhl received 5th, and $11,000 from the Columbus Dispatch.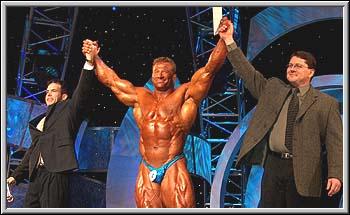 Gunter Schlierkamp received 4th, and $25,000 from VPX.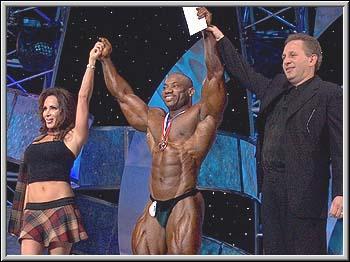 Dexter Jackson recieved 3rd, and $35,000 from Pinnacle/Bodyonics.

Chris Cormier received 2nd, and $55,000 from Net Jets.

Jay Cutler holding up three fingers in his three-peat at the Arnold Classic.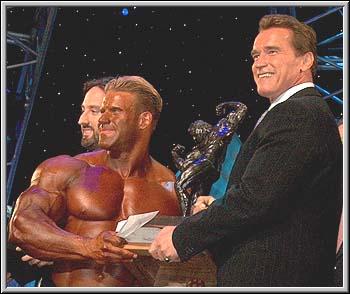 Jay received $100,000, tropy, a Hummer, and a T-3 watch were presented by Arnold Schwarzenegger. Prize money was donated by Weider Publications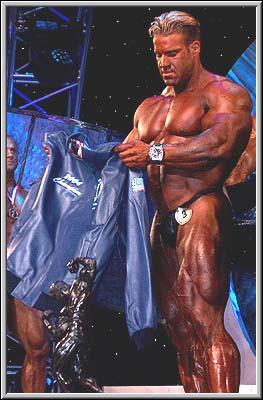 Oh yes, a special 2004 Arnold Classic Champions jacket.