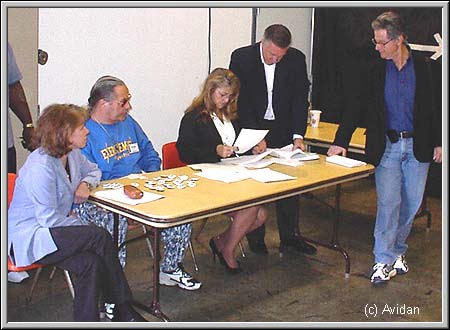 At exactly 11am, one hour before prejudging begins, the athletes come to a meeting. From left to right includes Lynn Conkwright, Kent Kuchn, Sandy Ranalli, Jim Manion (President of the IFBB), and John Bailik (Owner of Ironman).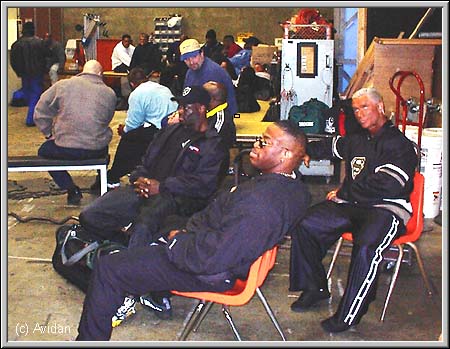 The athletes listen and wait patiently as each takes his turn in choosing a button that will decide their turn to pose in the contest.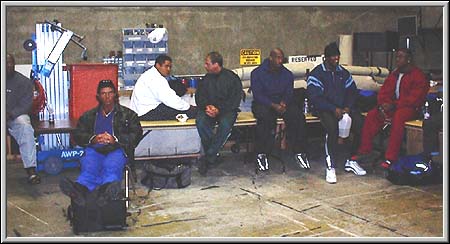 The athletes choose the buttons by alphabetical order.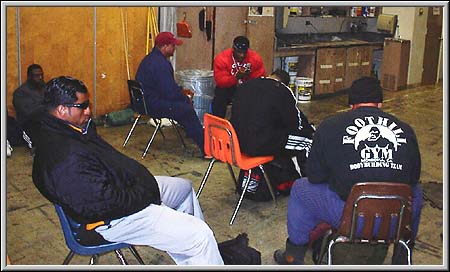 It is generally quiet during this time, the athletes concentrating on the upcoming show.