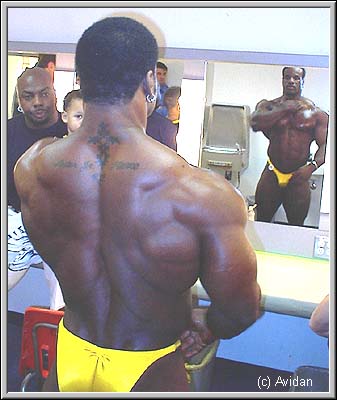 Chris preparing in the dressing room before prejudging, while his son, Kiviok Christopher, look on. Chris was determined to prove all those nayseyers who said his career was over when her got sick and pulled out of the 2000 Mr. Olympia that they were all wrong!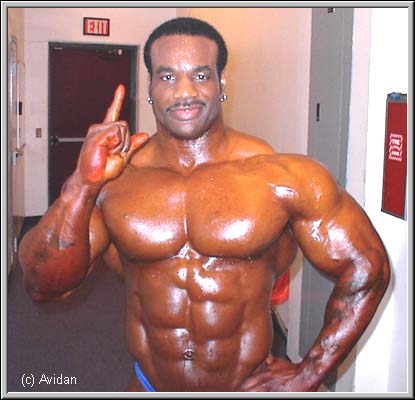 Chris, right before the top six went back on stage, tells everyone who is the number one bodybuilder in the house tonight!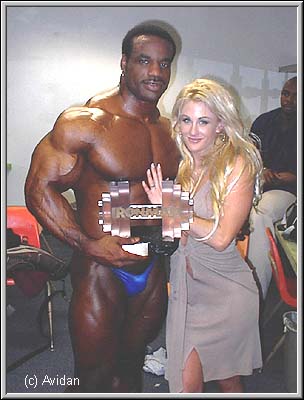 Chris backstage with his trophy, Ahmo, and a $10,000 dollar check!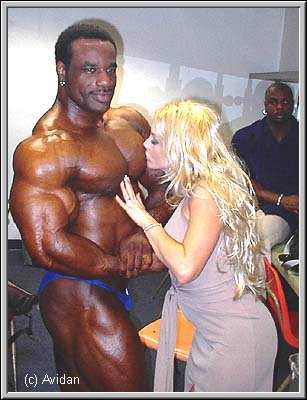 Ahmo is so excited that she starts to enjoy Chris' big chest, making Chris quite uncomfortable in those posing trunks!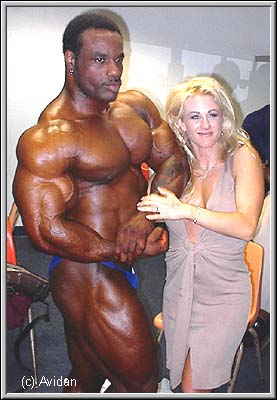 Ahmo is definately going to 'celebrate' with Chris later on this evening!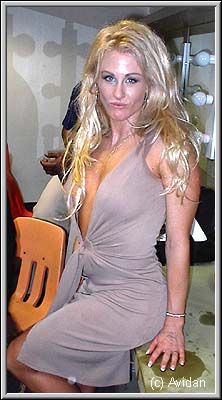 Ahmo will her 'Jennifer Lopez' dress at the 2001 Ironman!