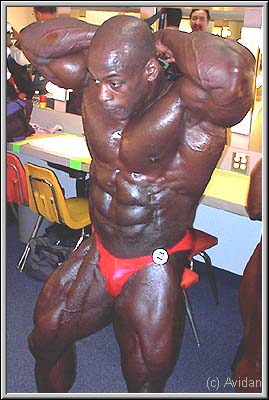 J.D. was 'right on' this evening, and many though he should of beat King Kamali to be third. Alas, the judges placed him 4th, although he did beat Kamali in three of the four rounds!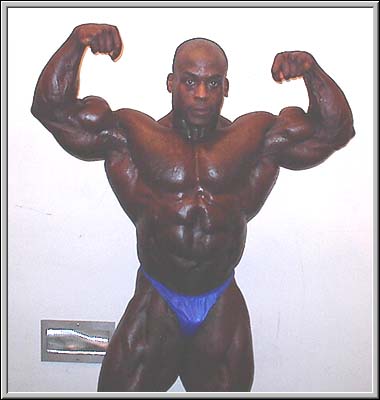 This competitor is thick, powerful, and definately one to watch out for in the future!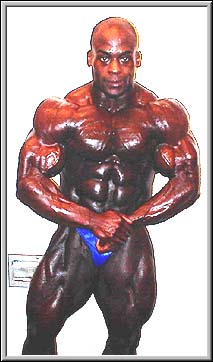 The lighting is strange on this picture, but shows how ripped J.D. was!