There were a number of seminars throughout the expo. The three I attended on Saturday. Melvin Anthony's, Lee Priest; and Ronnie Colemans were completely packed. Over 300 people at each seminar, standing room only, and with Ronnie's, they had to open to outside walls so that the people outside the room could see in.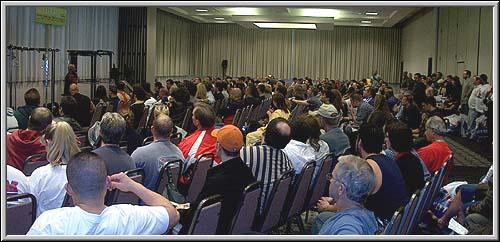 These seminars were extremely popular, humbling even the formidable competitor.

Madonna Grimes teaching a special dance club at a different seminar.