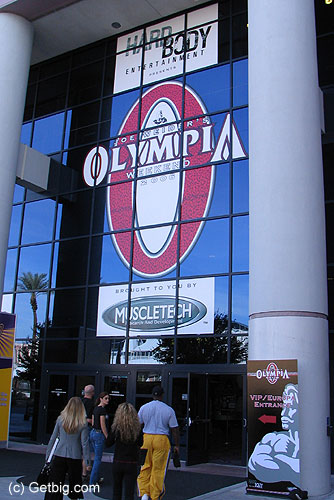 The enterance to the Las Vegas Convention Center was pretty cool, with the title sponsor Hardbody Entertainment at the top, and the Muscletech logo at the bottom. This year, the convention was on the first floor, compared to the second floor last year.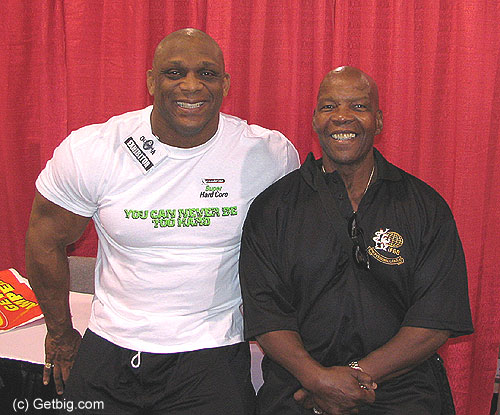 Quincy Taylor, who was qualified for this year's Mr. Olympia by his 2nd place placing at the Europa Super Show, elected to not compete here. Instead, he was at the Bodyonics Pinnacle booth. Here he is with the legend himself, Albert Beckles.

All I can say is wow. Wow. Did I mention wow. Can they get away with this. Here I come to the expo to have some fun, and I get to the Thermolife booth and see these girls with cool body paint. And nothing else there. Nothing to cover up their physiques. Here are three of the girls with Ron Kramer, who knows how to create a stir.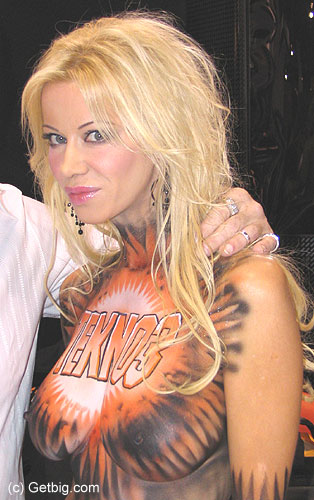 Ok, so we were still a little stunned.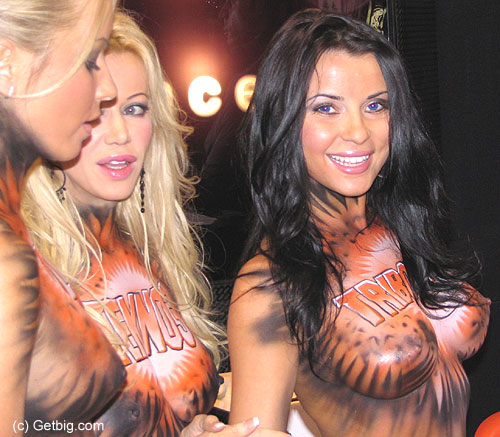 About two hours later, someone came in and told the girls to wear something over.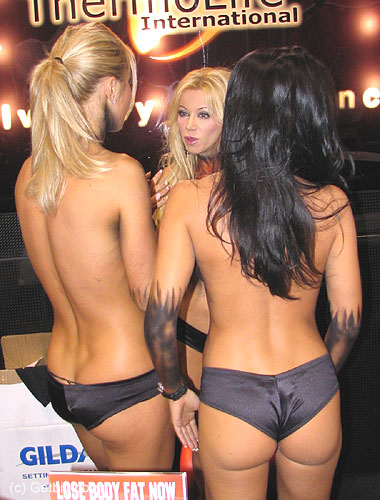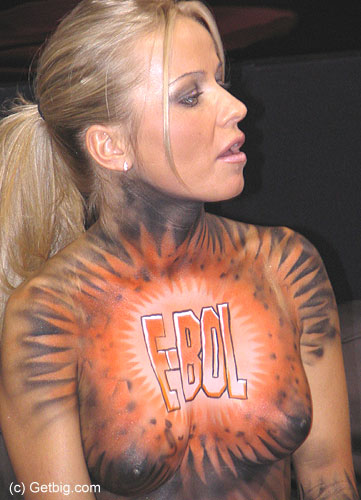 Sherry Goggins gave us quite a buzz...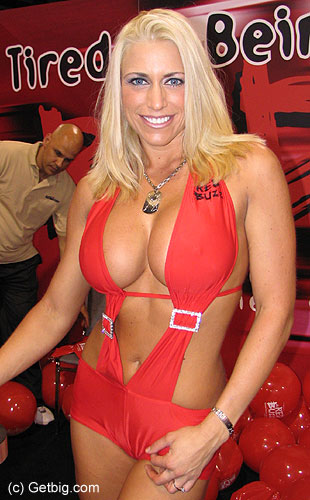 Janell James was sharing the booth too...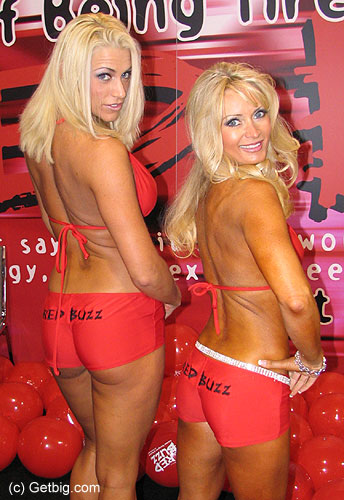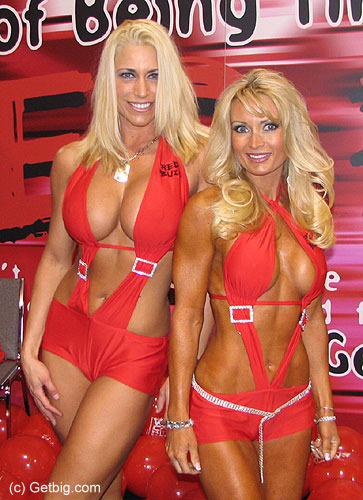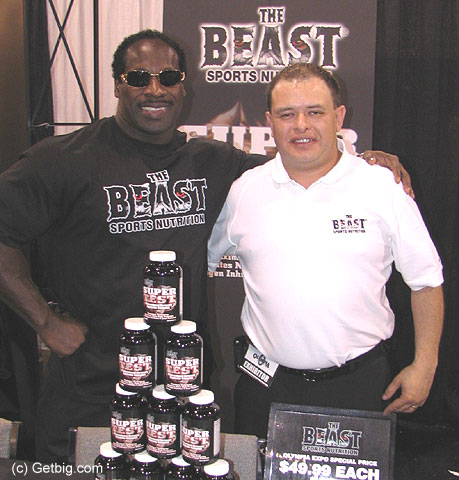 Stan McCrary, the Beast himself, poses with Rodolfo, VP of the Beast Sports Nutrition.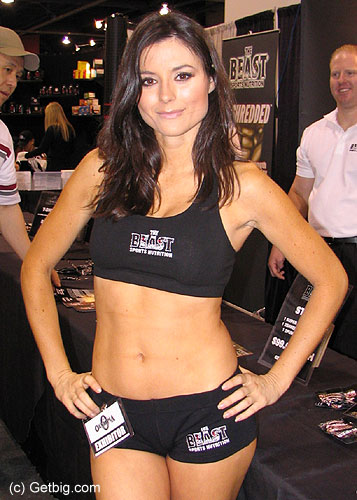 Autumn LaMay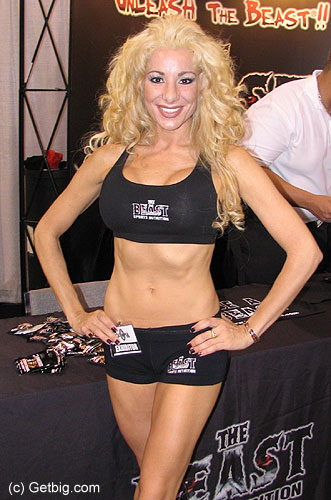 Gabriella Versace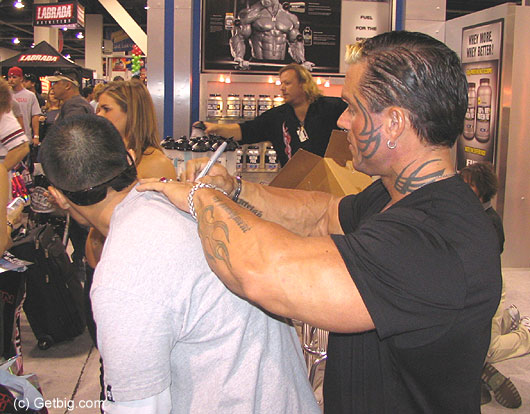 You want an autograph from Lee Priest, let me have your back. Lee Priest, qualified for this years Olympia, did not elect to not compete, but was suspended from the IFBB two weeks prior for competing in a rival organization called the PDI, which he won the debut pro show called the Night of Champions. Yes, those are real tattoos on his face and neck and arms. The rebel was at the expo.