Smoking Jamie Eason didnt feel too good, and almost didn't compete in the Model Search, which she won on Saturday.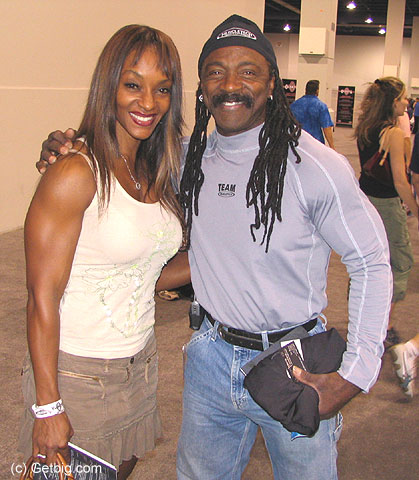 Charles Glass, trainer of champions, with Auis Ware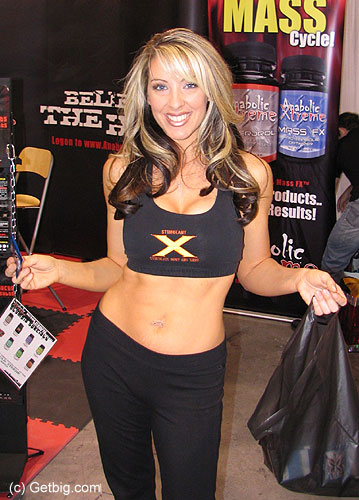 X marks the spot with Jenna Meadows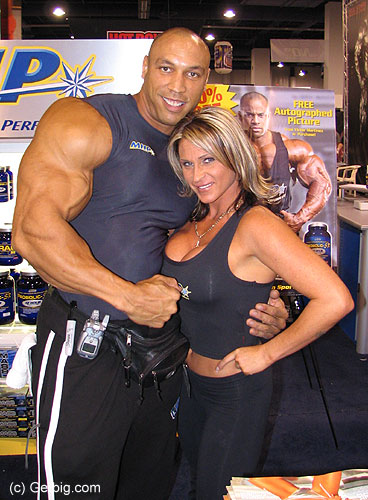 Sean Allen with Kristen Poltoirah (used to be Arntz)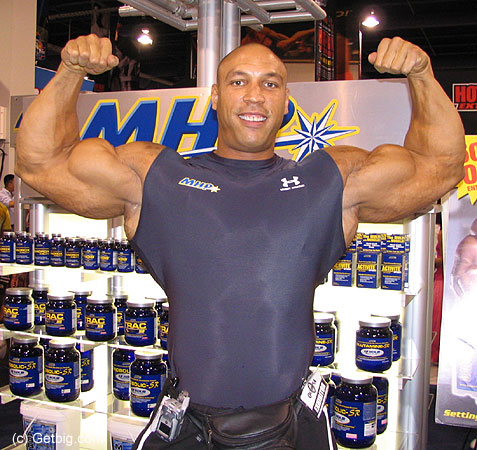 Sean is still in great shape from his PDI competition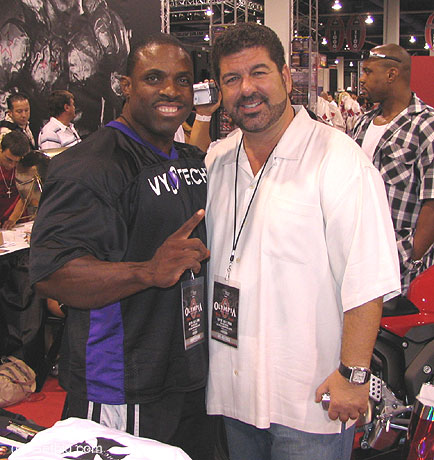 Melvin Anthony with Vince Spiro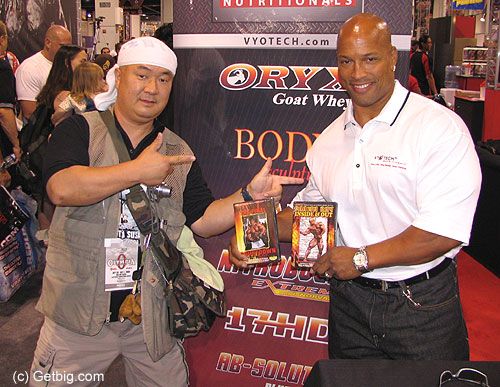 Shawn Ray with Mitsuru Okabe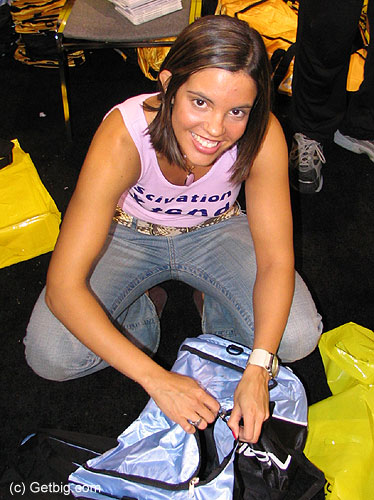 Isabell Lago extends some help at the Scivation booth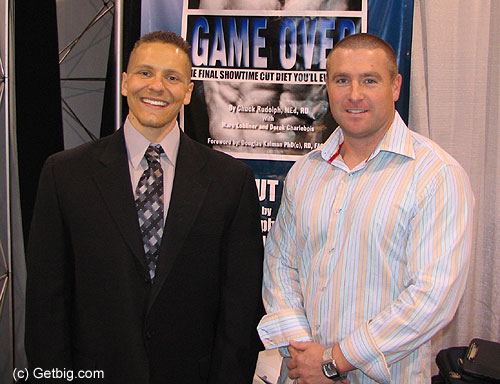 Marc Lobliner and Chuck Rudolph, authors of the book 'Game Over'. Marc will be competing in three weeks at the local North Carolina NPC show.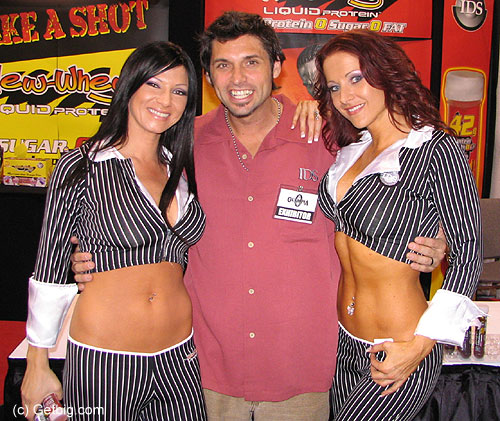 Jennifer Chamberlain and Mandy Fanelli with Chris Thompson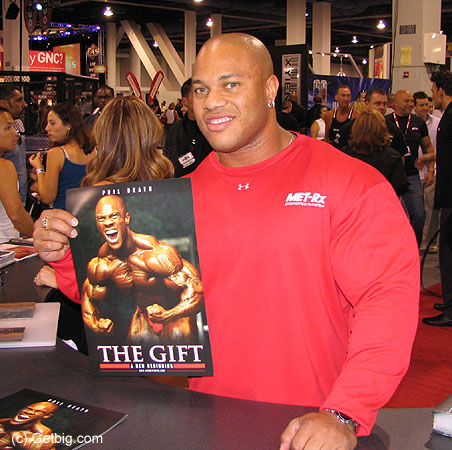 The rookie sensation, the gift himself, Phil Heath, at the Met-Rx booth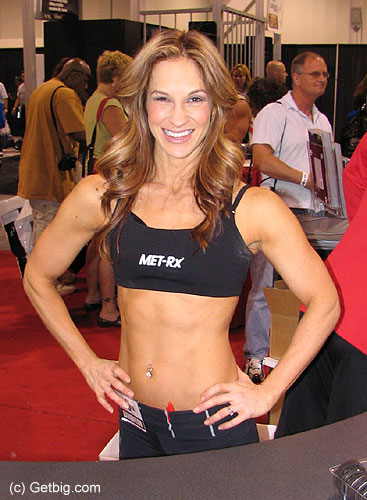 Amy Villanelson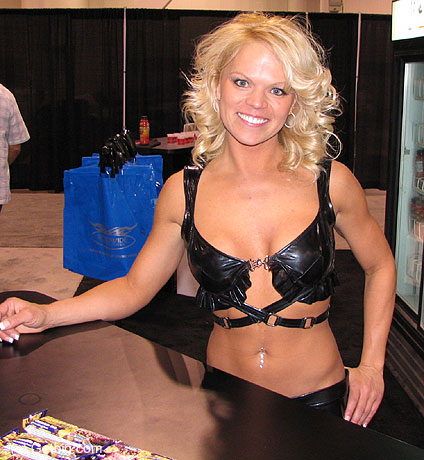 Bridgette Malinger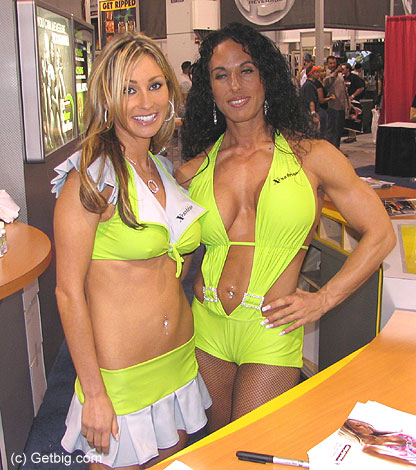 Julia & Lena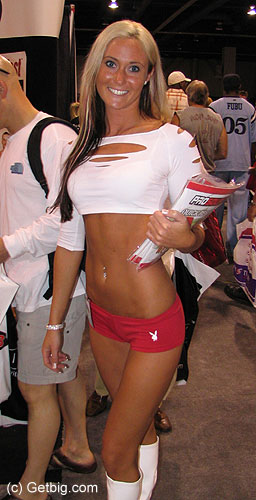 Liz Galant