In an effort to recognize and celebrate physical excellence, positive contributions to the industry and hard work, the inaugural FLEX Awards presentation took place in conjunction with the Olympia Victory Gala, September 30th at the Orleans Hotel, Las Vegas, Nevada.

Bob Cicherillo, the IFBB Athlete Representative (for men's bodybuilding) served as the host of the ceremony and presenting the awards were Ben Weider, IFBB President and Dr. Rafael Santonja, President, European Bodybuilding and Fitness Federation (EBFF).

The following are the recipients of the FLEX Awards:

Rookie of the Year:
Phil Heath – Male bodybuilder
Gina Alliotti – Figure competitor
Most Improved:
Toney Freeman – Male bodybuilder
Lisa Auckland – Female bodybuilder
2006 Athlete of the Year:
Jay Cutler – Male bodybuilder
Betty Pariso – Female bodybuilder
Vanguard Award:
Lee Haney – 8x Mr. Olympia
Congratulations to all the FLEX Award nominees and award recipients! They are a great inspiration and serve as outstanding role models for the entire industry.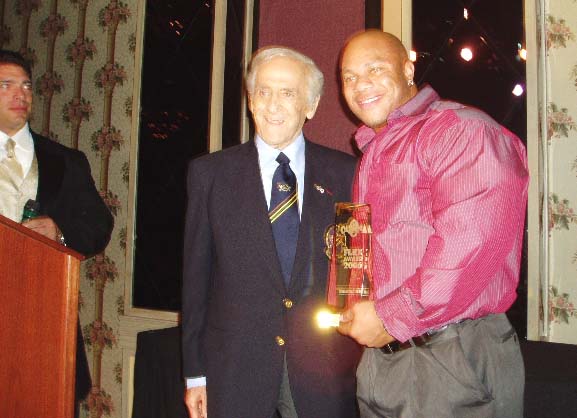 Ben Weider with Phil Heath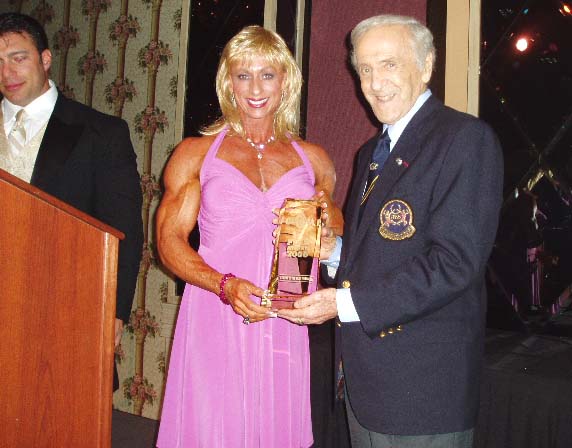 Ben Weider with Betty Pariso

Ben Weider, Lee Haney and Rafael Santonja