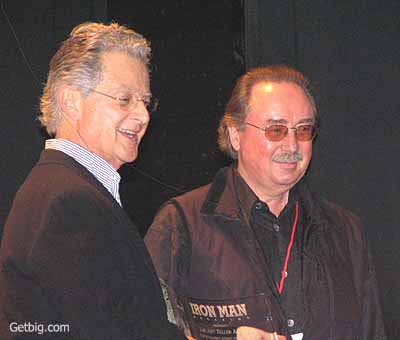 The Art Zeller Award for Artistic Achievement is presented each year to a person whose body of work in the field of photography has dramatically enhanced the world of bodybuilding. Its recipients include Chris Lund, Leo Stern, Jimmy Caruso, Gene Mozee and the late Russ Warner. This year's award is presented to an individual who has more than one million photos of bodybuilding and fitness in his portfolio, including more than 40,000 of Arnold Schwarzenegger and his family - Albert Busek.
Albert was born in Munich, Germany, on October 11, 1943. It was at the age of 16 that he had his first workout with friend Erich Janner after seeing the movie "Hercules Unchained", starring Steve Reeves. He continued training regularly through college and became an economic engineer, but made a big move toward his bodybuilding passion when he co-founded the German magaztne Sport Revue in 1963.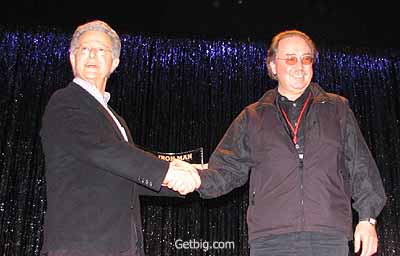 His immersion into bodybuilding led him to his first meeting with Arnold in Stuttgart, Germany, on October 31, 1965. Arnold starting working as a trainer at the Universum Gym in Munich, a training center that Busek operated, in 1966. A year later, while still working as a trainer there, Arnold won the 1967 Amateur Mr. Universe in London.
That's when Busek began writing regularly to Joe Weider, asking for an invitation for Arnold to visit the United States. That happened in 1968 after Arnold won the Professional Mr. Universe in London. Arnold was in to Miami for the IFBB Mr. Universe) which he lost to Frank Zane and the rest is history. Arnold won every contest he entered after that.
Busek became president of the German Bodybuilding Federation in 1979. He helped reorganize it and expand its contest offerings. He organized the Mr. Olympia in Munich in 1983 and soon after he opened the Busek Sportcenter there, with Arnold in attendance.
Busek founded the BSAAkademie in Munich in 1983, It's an organization that educates members of the German Bodybuilding Federation to become trainers. Today it has reached university status with 36 locations throughout Germany.
Busek resigned as President of the German Bodybuilding Federation in 1993 after 27 years. During that time, he also ran numerous bodybuilding and fitness publications, including the Athletic Sportjournal and the German edition of Flex.
Today, he is back at the helm of Sportrevue, a bodybuilding magazine he produces with a licensing agreement with IRON MAN magazine. He is also still involved with the BSA Akademie, and in 2005, he celebrated his 40-year friendship with Arnold Schwarzenegger.
Busek continues to train regularly, work with charities, such as the Children's Cancer Society, and study history, on of his favorite hobbies. His motto is: Everything in life is positive - it just depends on the angle of how you look at things.