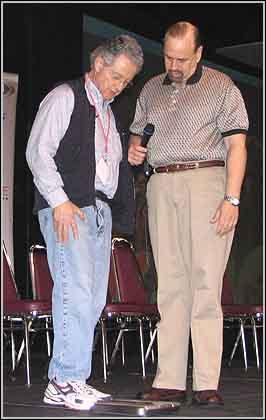 John Balik, owner of Ironman Magazine, and Lonnie Teper, emcee of the press conference, making sure that the scale is working.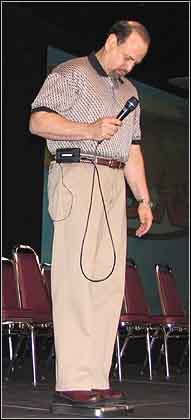 Lonnie weighs himself, the scale showing 199 pounds, 20 pounds less than he was at last year's press conference.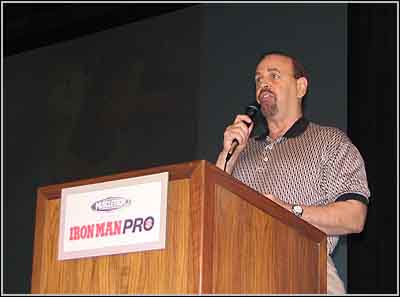 Lonnie begins the press conference as the competitors line up in the expo.

The competitors are ready to come on stage one by one for the weight in.