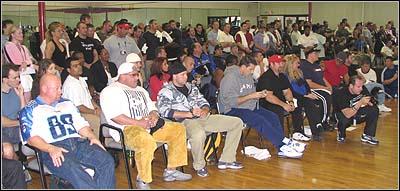 The 2004 Shawn Ray All Star Seminar was held in Las Vegas, on October 31st, at the Gold's Gym on Flamingo, near Sandhill. This year, the seminar started at 12, but started a little late due to earlier obligations with some of the competitors at the Mandalay Bay, and the time it took to get there, besides the time change, in which one hour was lost of precision little sleep the night before. The were quite a few people there waiting, and it wound up being standing only room.

Featured in the All Star lineup this year were Ronnie Coleman (winner of the 2004 Olympia), Jay Cutler (2nd runner up), Dexter Jackson (4th place), Markus Ruhl (5th place), Gunter Schlierkamp (6th place), Darrem Charles (10th place), Kevin Levrone, Flex Wheeler and of course, Shawn Ray.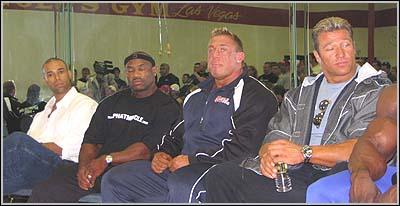 Kevin was looking slim and fit, having made a move to Los Angeles where he is persuing acting. Kevin was also the pay-per-view announcer the night before, interviewing various competitors and commenting on them.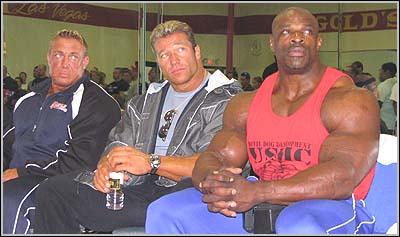 With Markus, Gunter and Ronnie there, it was incredible to see the biggest and heaviest names in bodybuilding sitting side by side.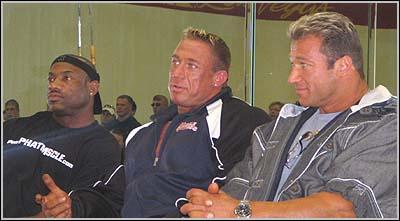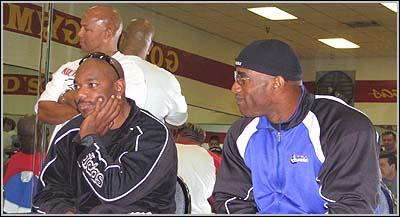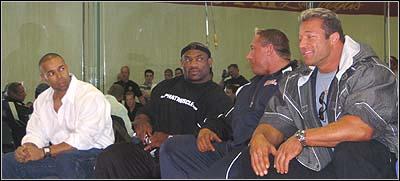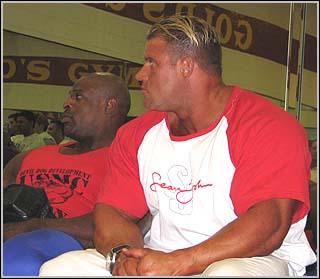 Jay Cutler and Ronnie Coleman, the top two competitors in the world, answering questions for the audience.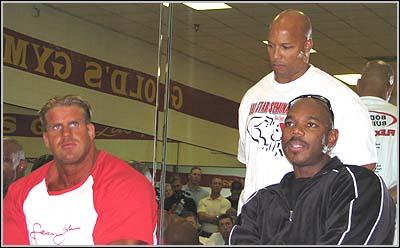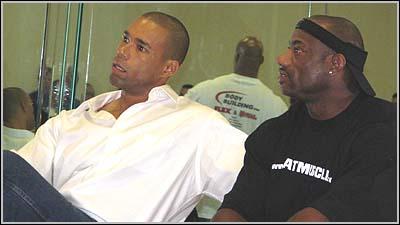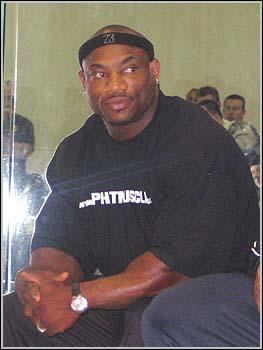 Dexter was none too pleased with the 'Challenge Round', since the new format cost him $10,000, in the form of losing one place, from a qualified third to 4th.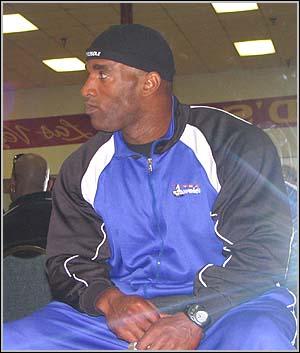 Don't talk to Darrem about his 10th place finish, the man was none too pleased with the way things worked out, and was quite vocal about it. Still, Darrem got his due by receiving the Best Presentation Award here at the All Star Seminar, worth $10,000.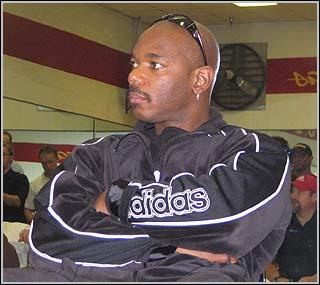 Flex Wheeler, now a photographer and writer behind the scenes with Muscular Development, along with Kevin Levrone and Shawn Ray, are considered two of the best bodybuilders of the 1990's.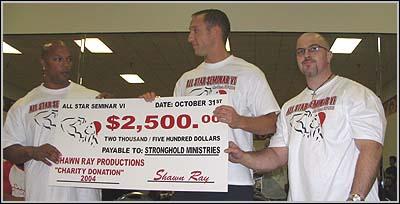 A special charitable donation of $2,5000 was given to Stronghold Minstries for their devotion in helping out bodybuilders.