2011 Vitrix Model Team – Getbig Approved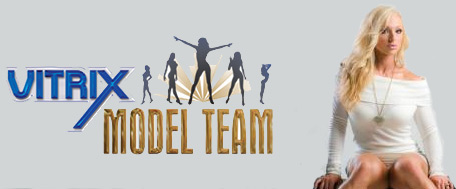 The 2011 Vitrix Model Team is searching for a new model – ok, one cute sultry Vitrix Vixen who can spice up the pages of the Vitrix Model Team, and have a chance to join the six current Vitrix Models. Here is your chance to vote on which model you would like to see more of, at the link below:
Vitrix Model Search Contestants
Please Vote

As many Getbigger's already know, the pictures on the site are quite sexy, and borderline provacative that keeps bringing the men back to check it out. All to keep bringing attention to Vitrix, Nutrex's male libido and performance enhancer.
So go ahead, and enjoy the pics of Cat Holland, Danny J, Erica Fruest, Larrisa Reis, Prudence Moe, Elena Machin, and sometimes Ana Tigre.