IFBB appoints Dan Solomon to the IFBB Press Commision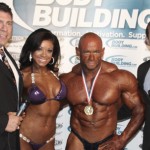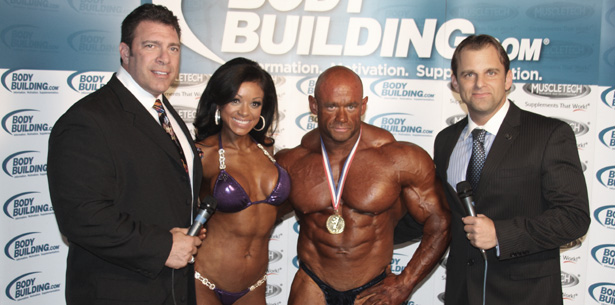 Dan Solomon, creator of the popular radio internet show, Pro Bodybuilding Radio, has been appointed to the IFBB Press Commission. Congratulations Dan! Dan's role will be to help bring out information and news to help out Dr. Rafael Santonja worldwide bodybuilding initiatives.

The International Federation of Bodybuilding & Fitness (IFBB) is pleased to announce the appointment of Dan Solomon to its global Press Commission. Regarded as one of the most experienced and visible members of the bodybuilding media community, Solomon will direct the IFBB's media initiatives in the Unites States.
For over a decade, Solomon has been a pioneer in developing new media to bring the sport of bodybuilding to larger audiences. In addition to his role as the lead commentator of the Mr. Olympia contest and the Arnold Classic, he is also the creator of the popular "Pro Bodybuilding Worldwide" radio program. As a writer, his articles have been prominently featured in many of the top selling bodybuilding magazines such as FLEX and Muscle & Fitness. His premium media alliances also include Bodybuilding.com as well as the popular U.S. based Muscular Development Magazine.
"In order to ensure the continued growth of our industry, it remains critical that we engage all of our available media," said Solomon. "With more than 184 IFBB member countries, I am proud to assist Dr. Santonja in his worldwide bodybuilding initiatives."
"We are delighted to add someone of Solomon's knowledge, experience and passion to our press commission, "said Dr. Rafael Santonja, IFBB President. "We look forward to Dan's insightful contributions related to our industry and athletes."
Founded in 1946, the IFBB was founded in Montreal, Canada by brothers Joe and Ben Weider and currently has 184 affiliated National Federations. Each year, the IFBB organizes more than 2,500 competitions at the national, regional, continental and world levels. The IFBB is a member of the General Association of International Sports Federations (GAISF) and the International World Games Association (IWGA); is recognized by over 90 National Olympic Committees (NOCs); and regularly participates as a medal sport in IOC recognized Regional Games.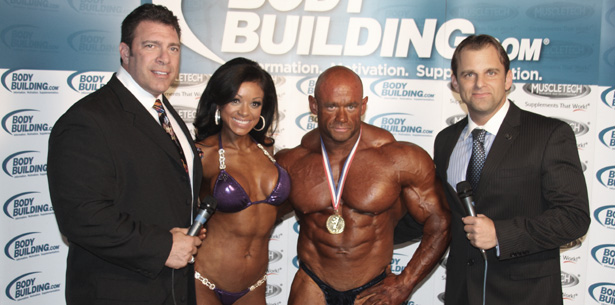 (Here is Dan Solomon interviewing 2012 Arnold Classic winners Sonia Gonzales and Branch Warren)