Robbie Durand Named Editor-in-Chief Of FLEX Magazine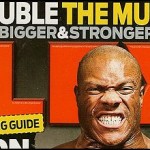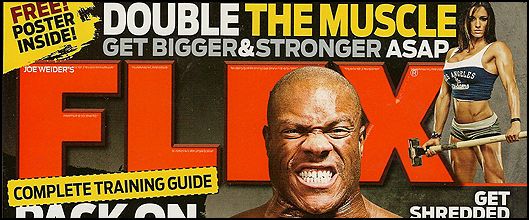 David J. Pecker, Chairman, President and CEO of American Media, Inc. (AMI), today announced the appointment of Robbie Durand as Editor-in-Chief of FLEX magazine, AMI's monthly magazine that is the No. 1 information source for serious bodybuilders and undisputed leader in delivering hard-core bodybuilding service and entertainment.

Durand was previously the Senior Science Editor of Muscular Development magazine and has written extensively about a scientific approach to bodybuilding with cutting edge articles on nutrition, fat loss, muscle growth, and more.
As Editor-in-Chief of FLEX, Durand will use his deep background in bodybuilding, which stems from his early childhood passion for weightlifting, health, and fitness. Durand was graduated from Louisiana State University with an undergraduate degree in Nutrition and earned a Master's degree in Exercise Physiology.
Durand will also oversee content on FLEX's website, flexonline.com.
"Robbie's impressive background speaks for itself and he's a great addition to FLEX," said Mr. Pecker. "Robbie has the right combination of a passion of bodybuilding and nutrition that is perfect for readers of FLEX magazine and those who log onto the web site."
Durand said, "I want to thank David Pecker for what I consider one of the greatest opportunities I have ever received. Being editor-in-chief of FLEX magazine means working at what I consider the greatest bodybuilding magazine of all time. FLEX has a long history of working with some of the greatest athletes to ever step onstage, including Arnold Schwarzenegger, Lee Haney, Dorian Yates, Ronnie Coleman, Jay Cutler, and the current Mr. Olympia Phil Heath. Being part of this team is a dream come true for me, and it's a great honor to serve Weider/AMI."
Durand will report directly to Mr. Pecker effective immediately.
FLEX is part of AMI's Men's Active Lifestyle Group, which includes Men's Fitness, Muscle & Fitness, and Playboy. FLEX is the magazine Muscle & Fitness readers graduate to when they make the decision to become dedicated bodybuilders. FLEX has dedicated readers with 99% signing on for 12 months or more.
(NEW YORK, May 8, 2012 /PRNewswire/)