2012 NPC/IFBB California – May 26th in Culver City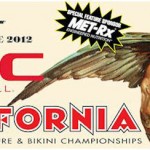 One of the most prestigious contests in California, the NPC California bodybuilding, figure, physique and bikini contest, is headed to the Veterans Auditorium in Culver City this Saturday, May 26th. There is also an IFBB Pro Figure contest on this day. Here is the competitor list and more information on this event.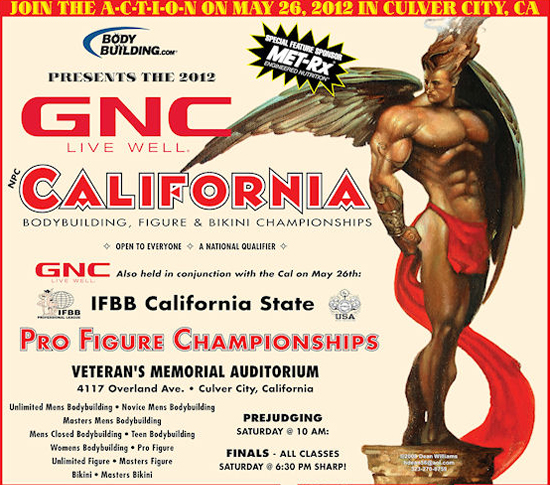 Over 250 NPC competitors are expected to compete here, with 16 IFBB Pro Figure competitors also.
Event Location: Veteran's Memorial Auditorium, 4117 Overland Avenue, Culver City, CA
Prejudging: Saturday, May 26th at 10:00am
Finals: Saturday, May 26th at 6:30pm
Here is the tentative IFBB Pro Figure competitor list.
1. Julia Aragon (El Paso, Texas)
2. Meredith Berthelson (Missoula, Montana)
3. Jami DeBernard (Granite Bay, California)
4. Meriza DeGuzman-Ciccone (San Diego, California)
5. Deborah Denio (California)
6. Monica Escalante (Alta Loma, California)
7. Wendy Fortino (San Jose, California)
8. Allison Frahn (Mahwah, New Jersey)
9. Charmayne Jackson (Louisville, Kentucky)
10. Anna Larsson (Del Mar, California)
11. Julie Mayer-Hyman (Henderson, Nevada)
12. Tamara Montoya (Lake Havasu City, Nevada)
13. Olga Maria Morales Gallardo (Mexico)
14. Katherynne Ramirez (Bronx, New York)
15. Kimberly Sheppard (Katy, Texas)
16. Kristi Tauti (Hillboro, Oregon)
17. Natalie Waples (Nova Scotia, Canada)