2012 Olympia expo DOUBLES in size – wow!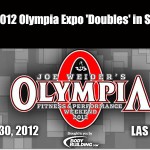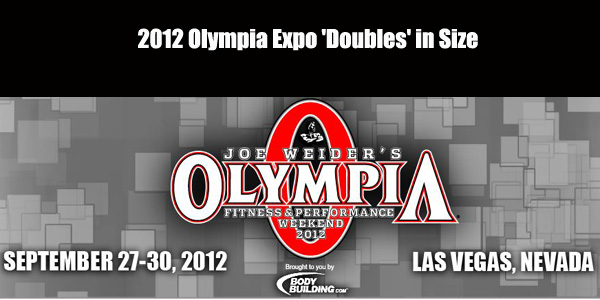 Last year, the expo booths sold out, and a lot more vendors wanted to come and enjoy the experience of the greatest bodybuilding competition in the world. This year, they will get a chance to, as the 2012 Olympia is going to double the area of the expo floor. We can't wait. Here is the official press release.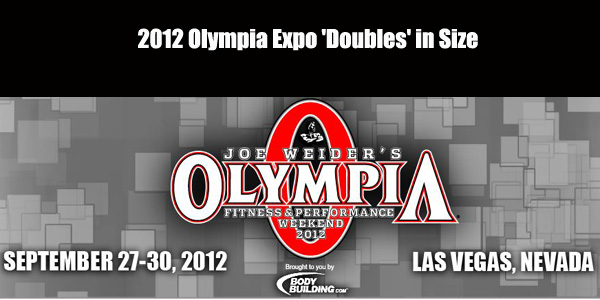 Ultimate Nutrition presents the 2012 Olympia Fitness & Performance Weekend brought to you by Bodybuilding.com is well on its way to becoming the largest and most exciting Olympia to date. Here's a sneak peek at what we've planned for September.

We are thrilled that we have DOUBLED the size of the Mr. Olympia Expo. That's right! We are taking over South Hall 1 AND South Hall 2 at the Las Vegas Convention Center. Twice the size means twice the excitement. Join us, as we bring you events such as MHP's America's Strongest Man Championships, BSN's Olympia Grappling Championships, Pro Powerlifting Championships, the Olympia 212 Showdown, Fitness, Figure, Bikini and Ms. Olympia and new events such as the Olympia Arm Wars and Men's Fitness Ultimate Athlete among others that will get your adrenalin pumping! Bring comfortable shoes because you will get a workout walking through over 500,000 sq ft of muscle madness.

For the first time, we're offering our fans an opportunity to purchase the Olympia Weekend Expo Pass – which will save time and money! The Olympia Weekend Expo Pass is available online for $45 when you sign up at http://www.mrolympia.com/tickets.html. Once purchased, simply pick up your passes at the Olympia Expo Will Call counter. It's that simple! For more information on all the Olympia Weekend festivities, please log on to www.MrOlympia.com.