2012 IFBB Tournament of Champions Competitor List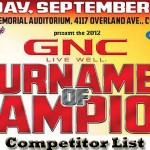 14 IFBB Pro Figure Competitors will be competing in the IFBB Tournament of Champions on September 8th in Culver City, California! Here is the tentative competitor list…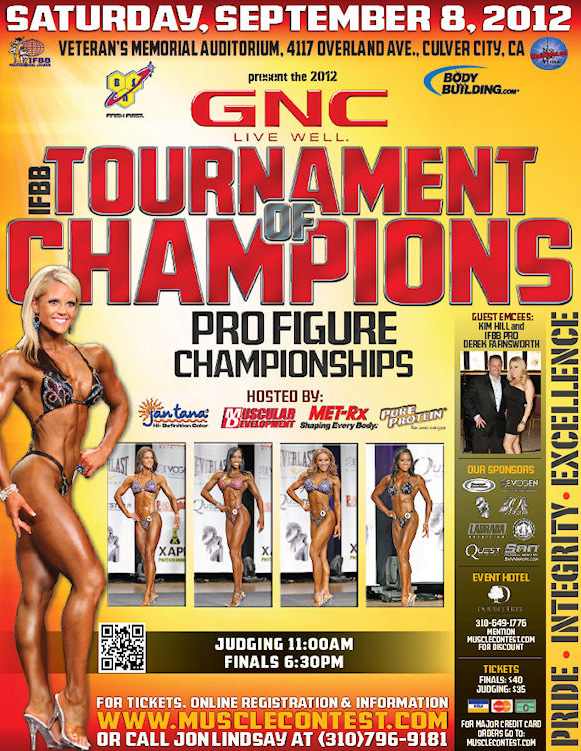 The competitors competing are.
1. Teresa Anthony (Glen Burnie, Maryland)
2. Melanie Burger (Pleasonton, California)
3. Deborah Denio (Culver City, California)
4. Allison Frahn (Mahway, New Jersey)
5. Mallory Halderman (Las Vegas, Nevada)
6. Erin Harding (British Columbia, Canada)
7. Michelle Krack (British Columbia, Canada)
8. Michele Mayberry (Federal Way, Washington)
9. Olga Maria Morales (Mexico City, Mexico)
10. Larissa Reis (Brasil)
11. Felicia Romero (Chandler, Arizona)
12. Francine Sablan (San Diego, California)
13. Kimberly Sheppard (Katy, Texas)
14. Katerina Tarbox (Warwick, Rhode Island)
15. Natalie Waples (Nova Scotia, Canada)
This is going to be a very tough lineup, with many of the competitor vying for the Olympia Points to qualify for the 2012 Figure Olympia. The top five point leaders (if you did not win a contest) will qualify, and at least 5 of the competitors here have a chance to do just that.