2013 Fit Expo Los Angeles – January 19-20th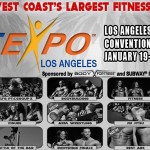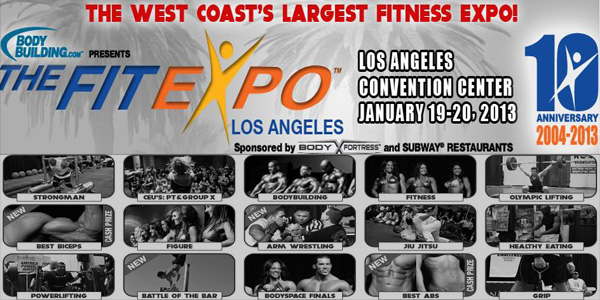 On January 19-20th, the Los Angeles Convention Center will be the home of the 2013 Fit Expo, with 20+ various events, tons of booths and the first big event of the year. Come check it out.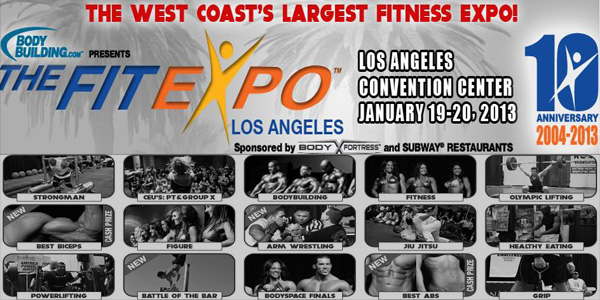 Some of the biggest bodybuilding names of the IFBB will be at various booths at the expo, including Ronnie Coleman, Jay Cutler, Phil Heath, Shawn Rhoden and Dexter Jackson.
The NPC Ironman bodybuilding, figure, physique and bikini championships will be held on Saturday, as well as the Bodyspace Finals, in which two winners (one man, one woman) will earn the title of the 2013 Bodyspace title.
Powerlifting, Crossfit, Zumba, Arm Wrestling, Jiu Jitsu, an MMA Pavilion, Sumo Wrestling, Strongman events and much more will presented all weekend long. See you there.
For more info, go to The Fit Expo Los Angeles