2013 IFBB/NPC California – May 25th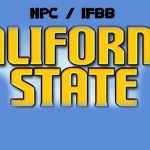 The NPC California State Championships, along with the IFBB California Pro Figure contest, will be held on Saturday, May 25th at the Veterans Memorial Auditorium in Culver City. Here is the list of the IFBB Pro Figure competitors slated to compete.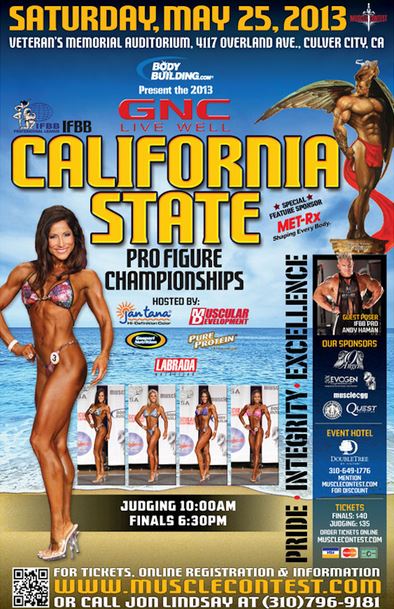 29 IFBB Pro Figure competitors will be taking the stage. The total prize money for this contest is $ 7,000. (1st – $3,000, 2nd – $2,000, 3rd – $1,000, 4th – $600, 5th – $400). Here are the slated competitors.
1. Victoria Adelus
2. Julia Aragon
3. Leah Berti
4. Clarissa Castaneda
5. Krista Dunn
6. Dawn Fernandez
7. Wendy Fortino
8. Allison Frahn
9. Maria Garcia
10. Cristina Gedang
11. Erin Harding
12. Rose Hendricks
13. Elizabeth Jenkins
14. Christine Kluger
15. Monica Labriola
16. Georgina Lona
17. Michele Mayberry
18. Julie Mayer Hyman
19. Queren Pacheco
20. Alessandra Pinheiro
21. Tiffany Radzwill
22. Camala (McLure) Rodriguez
23. Francine Sablan
24. Jill St. Laurent
25. Laurie Schnelle
26. Tamara Sedlack
27. Kim Shepherd
28. Michelle Shepherd
29. Bojana Vasiljevic