2014 Arnold Classic USA Competitor Lists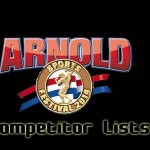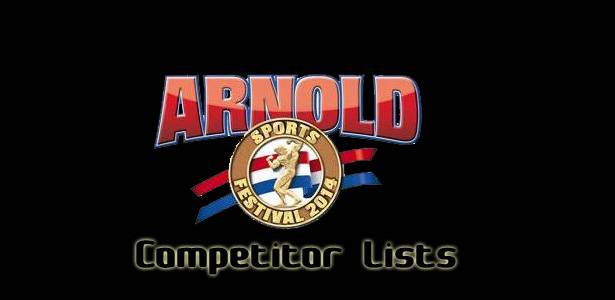 Shawn Rhoden, Victor Martinez and Brandon Curry, who have each won an Arnold Classic international title in the past three years, lead a deep field of 13 men's professional bodybuilders who will battle in the 2014 Arnold Classic.

The Arnold Sports Festival and the IFBB Pro League announced the invited athletes who will compete in the Arnold Classic, Arnold Classic 212, Fitness International, Figure International and Bikini International contests Feb. 28 & March 1 at the 2014 Arnold Sports Festival.
Rhoden, 2012 Arnold Classic Europe champ, and Martinez, who won the Arnold Classic in 2007 and the inaugural Arnold Classic Europe in 2011, will lead a field that also includes two-time Arnold Classic winner Branch Warren, Cedric MacMillan and Dennis Wolf. Curry won the inaugural Arnold Classic Brasil in April. Ben Pakulski, second in the Arnold Classic in 2013, and Toney Freeman, third last year, will also compete.
Flex Lewis, David Henry and Tricky Jackson headline a field of 10 in the first-ever Arnold Classic 212 contest. Arnold Classic 212 competitor Quincy Winklaar is the brother of Roelly Winklaar, who will compete in the Arnold Classic.
The Arnold Classic 212, Fitness International, and Figure International will be held on Friday, February 28. Prejudging will take place at the Greater Columbus Convention Center and Finals will be at Veterans Memorial. Prejudging and Finals for the Arnold Classic and Bikini International, and final event for the Arnold Strongman will be held on Saturday, March 1 at Veterans Memorial.
2014 Arnold Classic, Arnold Classic 212, Fitness International, Figure International and Bikini International Official Invite Lists:
Arnold Classic (13)
Evan Centopani
Brandon Curry
Toney Freeman
Cedric MacMillan
Victor Martinez
Edward Nunn
Ben Pakulski
Shawn Rhoden
Fred Smalls
Branch Warren
Roelly Winklaar
Dennis Wolf
Hidetada Yamagish
Arnold Classic 212 (10)
Aaron Clark
Charles Dixon
David Henry
Richard "Tricky" Jackson
James "Flex" Lewis
Stan McQuay
Jose Raymond
Marco Rivera
Angel Rangel Vargas
Quincy Winklaar
Fitness International (15)
Michelle Blank
Myriam Capes
Bethany Cisternino
Regiane DaSilva
Allison Ethier
Ryall Graber
Oksana Grishina
Amanda Hatfield
Tanji Johnson
Whitney Jones
Babette Mulford
Danielle Ruban
Kizzy Vaines
Trish Warren
Melinda Szabo
Figure International (16)
Kati Alander
Dana Ambrose
Alicia Coates
Ava Cowan
Heather Dees
Amanda Doherty
Allison Frahn
Candice Keene
Candice Lewis
Elissa Martis
Larissa Reis
Camala Rodriguez-McClure
Giadi Simari
Gennifer Strobo
Ann Titone
Natalie Waples


Bikini International (16)
Noy Alexander
Stacey Alexander
Jennifer Andrews
Juliana Daniell
Margret Gnarr
Ashley Kaltwasser
Courtney King
Amanda Latona
Janet Layug
Nathalia Melo
Jessica Mone
Justine Munro
India Paulino
Yeshaira Robles
Anna Starodubtseva
Anna Virmajoki