2014 IFBB Omaha Pro Competitor Lists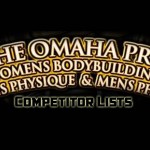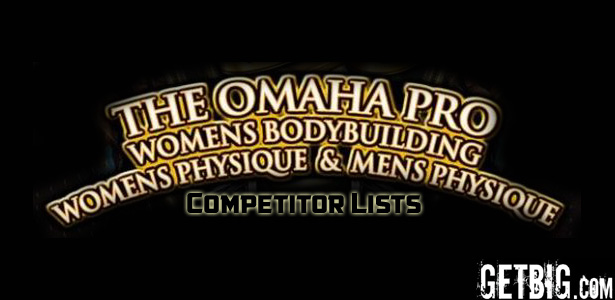 Three IFBB Pro contests will be held on Omaha, Nebraska on June 7th at the Enturylink Center. Here are the tentative competitor lists for these pro shows.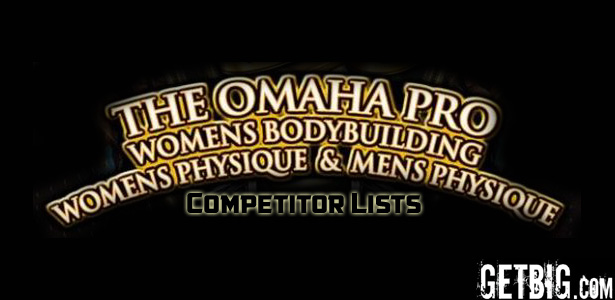 In additional to the IFBB Ohama Pro contests, the NPC Duel of Champions and Nebraska State Championship will also be held. Both are National Qualifiers.
The athlete check-ins are Friday, June 6th at the host hotel, which is the Hilton Omaha, located at 1001 Cass Street, Omaha, Nebraska, 68102.
Prejudging is Saturday at 10am, while the finals are at 6pm. The contest is located at Centurylink Center, 455 North 10th Street. Omaha, Nebraska, 68102.
The guest performer will be Phil Heath, while the Master of Ceremonies will be Bob Cicherillo.
Here are the competitor lists to the 2014 IFBB Omaha Pro contests.
2014 IFBB Omaha Pro Men's Physique
1. David Breaux
2. Negus Ferguson
3. Sean Harley
4. Stephen Mass
5. Chris Mosher
6. German Pacheco
7. Tyler Stines
8. William Sullivan
9. Derrick Wade
2014 IFBB Omaha Pro Women's Physique

1. Beni Bueno Lopez
2. Dominique Furuta
3. Aurelia Grozajova
4. Cathy Jackson
5. Anne Marie Kam
6. Jen Louwagie
7. Marina Lopez
8. Tamee Marie
9. Marcy McCaskey
10. Antonia Perdikakis
11. Danielle Reardon
12. Jill Rudison
13. Mascha Tieken
14. Nola Trimble
2014 IFBB Omaha Pro Women's Bodybuilding
1. Nancy Clark
2. Christine Envall
3. Paula Francis
4. Anne Freitas
5. Judy Gaillard
6. Margie Martin
7. Rene Marvin
8. Wendy McCready
9. Emery Miller
10. Tonia Moore
11. Simone Oliveira
12. Alana Shipp