2014 IFBB Southern California Pro Bikini Competitor Lists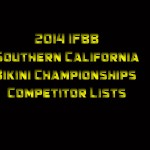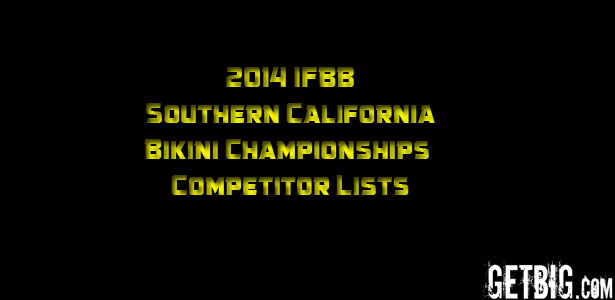 The IFBB Southern California Pro Bikini contest will be held on Saturday, June 14th, 2014 at the Scottish Rite Event Center in San Diego. Here are the competitor lists.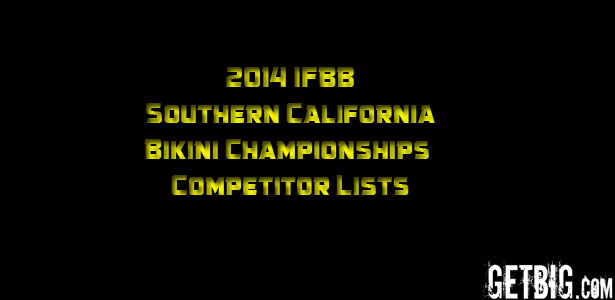 Narmin Assria, defending champion of this contest, is set to compete here against Angela Marquez, who has won two pro contests in a row (Pheonix and Sacramento) in the last two weeks. Can Angela win three in a row? Christie Marquez and Janelle Saitone-McGuire also finished strong last week, and look for them to do so again here in San Diego too.
But anything can happen, as we have seen many times. Coming all the way from Florida is Desiree Niemann, winner of the 2012 NPC Nationals, and if she comes in incredible shape, has the potential to rock and roll here.
Here are the competitors lists for the Open, and the Masters.
2014 IFBB Southern California Pro Bikini Competitor List
1. Narmin Assria
2. Lisa Asuncion
3. Sandy Avelar
4. Iveth Carreon
5. Rachelle DeJean
6. Lisette Howard
7. Lisa Kelly
8. Angela Marquez
9. Christie Marquez
10. Desiree Niemann
11. Marissa Rivero
12. Janelle Saitone-McGuire
13. Amy Updike
14. Janet Lynn West
2014 IFBB Southern California Pro Masters Bikini Competitor List
1. Iveth Carreon
2. Diana Harbort
3. Lisa Kelly
4. Janet Lynn West