2014 IFBB Iron Games Results and Pictures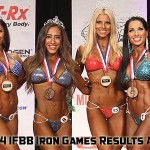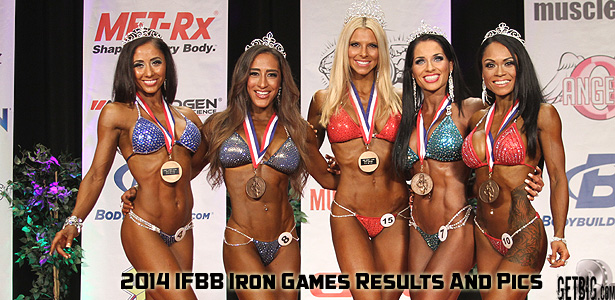 Congratulations to Janelle Saitone-McGuire on her first ever pro win! Janelle is now qualified to compete in the 2014 IFBB Olympia! Here are the complete results.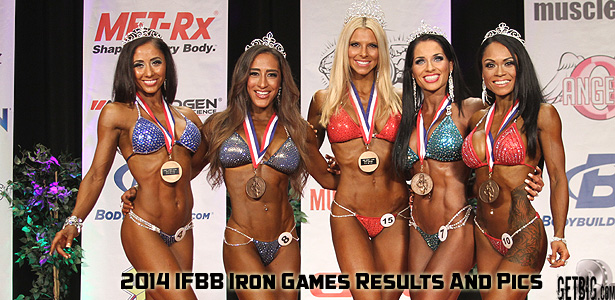 Janelle came into this contest in her best physique conditioning ever, learning and improving from the week's before competition in Sacramento where she placed 6th. The judges noticed too, and at the end, she won over fellow Oddo Angel Christie Marquez, who also looked amazing. Here are the complete results.
2014 IFBB Irongames Pro Bikini Open Results
1. Janelle Saitone-McGuire
2. Christie Marquez
3. Tatiana Koshman
4. Iveth Carreon
5. Michelle Mein
6. Annie Parker
7. Yarishna Ayala Otero
8. Lisa Asuncion
9. Jessica James
10. Jacklyn Wilson
11. Queenie Pe Benito
12. Lisandra McGrath
13. Kristen Moffet
14. Harriet Davis
15. Emily Nicholson
16. Lisa Roy
16. Christina Williams
16. Emma Fernandez
2014 IFBB Irongames Pro Bikini Masters Results
1. Iveth Carreon
2. Michelle Mein
3. Lisandra McGrath
4. Kristen Moffet
5. Harriet Davis
6. Emma Fernandez
7. Emily Nicholson
8. Lisa Roy
Here are the pictures from the event on Bodybuilding.com
http://www.bodybuilding.com/fun/2014-ifbb-irongames-pro-bikini.html
Here are the pictures from the event on NPC News
http://contests.npcnewsonline.com/contests/2014/ifbb_iron_games_championships/